OUR LEADERSHIP
A not-for-profit organization and part of SantaFe Healthcare, SantaFe Senior Living has a 30-year history of providing health-related services to Floridians in all stages of life. The company is led by the acumen of a leadership team that specializes in the senior care industry, and more specifically, not-for-profit senior living communities. Recognized as a company that manages the finest communities in Florida, SantaFe Senior Living elevates our communities above the competition by offering only experiences of exceptional quality. We live to serve our residents and maintain our position as a leading senior living company.
Ron Jennette, President & COO
Karl Goedert, Controller, CPA, CGMA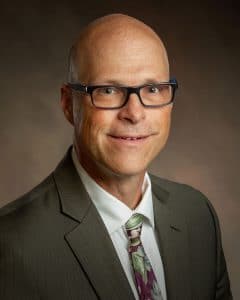 David Kremer, Foundation Director
Zachary Radke, Corporate Information Technology Director
Richard Hendrix, VP of Human Resources
Hugh McDermott, Director of Compliance
Ron Jennette, President & COO
Ron Jennette is the President and Chief Operating Officer of SantaFe Senior Living who oversees The Village at Gainesville, The Terraces at Bonita Springs and East Ridge at Cutler Bay.
Ron has been in the senior living industry since 1994, both as a CFO and CEO, including serving retired military officers and their spouses at Air Force Villages in San Antonio. More recently, he served as the president and CEO of Methodist Retirement Communities (MRC) for 12 years.
Ron is known for being an innovative leader who, throughout his career, has established a reputation for financial stewardship and creating warm, caring cultures and exceptional care.
Karl Goedert, Controller, CPA, CGMA
Karl Goedert is the controller for SantaFe Senior Living and its affiliates, and he works from our Gainesville office. Prior to joining SantaFe Senior Living in June 2016, Mr. Goedert was a shareholder in Collier, Jernigan & Goedert, P.A. in Ocala, Florida, where he was responsible for all audit and attest services for the firm. Mr. Goedert started his career in public accounting as an audit manager with Arthur Young & Company, and he then accepted a position in the medical industry for several years until his eventual return to public accounting. Mr. Goedert holds a Bachelor's Degree in accounting from the University of Florida.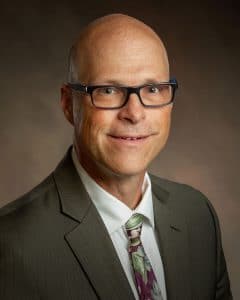 David Kremer, Foundation Director
David Kremer has 25 years of experience helping seniors achieve their philanthropic dreams. He's raised more than $30 million and has been a local and national speaker on various fundraising topics. David earned a journalism degree from Northern Illinois University and a master's degree in organizational leadership from Marian University in Wisconsin.
Zachary Radke, Information Technology Manager
Zachary Radke is the Information Technology Manager and security officer for SantaFe Senior Living, where he coordinates IT operations, innovation and governance throughout all communities as well as at corporate headquarters. Since 2009, he has enjoyed working at all levels of the organization and discovering ways that technology and innovation enhance the lives of our residents. Mr. Radke is an alumnus of Florida Gateway College and the Intel International Science and Engineering association with a concentration in computer science and research. He is an active member of national industry and business groups, and he enjoys spending his free time volunteering within the community.
Richard Hendrix, Vice President of Human Resources
Richard (Rich) Hendrix is the Vice President of Human Resources and is charged with leading the people strategy at SantaFe Senior Living and at each community. Mr. Hendrix has over 25 years of experience leading human resources and talent strategies across multiple industries including large national retailers, distribution centers, restaurants and hospitality, agriculture, nonprofits as well as having served honorably in the U.S. Navy. This strong and diverse background along with his strategic mindset allows Rich to bring new perspectives, best practices, and a fresh approach to drive results.
Rich holds a Master's Degree in Business Administration with an emphasis in Organizational Leadership from Tiffin University and a bachelor's degree in Industrial Management with an emphasis in Human Resources and Psychology from The University of Akron. Additionally, Rich has been a long-standing member and is certified as a Senior Professional in Human Resources by both the Society for Human Resources Management (SHRM) and the Human Resources Certification Institute (HRCI).
Outside of the office, Rich is an avid sports fan, a passionate supporter of the Buckeyes, and has spent many years coaching or volunteering his time preparing young leaders through community-based youth sports teams.